Small shows are sometimes more intimate and better to enjoy the bands you like. You can better observe the bands as well as the people who attend them. For instance, there was a fellow attending who reminded me a lot of Kurt Cobain, he was about the same size and weight and the face was a spitting image. I actually got into the pit for The Dagger Rebellion and there I encountered a guy whose hair was quite long and when he did the perfunctory head banging I couldn't help, but think about videos I've seen with head bangers going backwards.
A Gift 4 the Unblessed (http://www.facebook.com/pages/A-Gift-4-The-Unblessed/154998424538848) was the first band to play. I had intended to see them, but my friend and I showed up too late to hear them. I felt bad about that at first, but later upon conversing with the lead singer, I didn't miss much according to him. But aside from all that, you should still seek out their Facebook page.
Moose Knuckle (http://www.myspace.com/mooseknucklerocks) really impressed me, though I don't usually dig cover bands. My friend and I showed up at the end of this set. The last two songs we heard were an Ozzy cover and a cover of Chevelle's song, "The Red."
Grimstone (http://www.facebook.com/Grimstonemusic) was the first we saw the whole set. The singer had a certain groovy-ness to him. The band itself had a very Danzig-esque feel to them. The singer showed some real heart, he was singing injured. The guitar was quite good as well. My favorite song was called "All I See is Black."
Metalltropolis (http://www.facebook.com/pages/Metalltropolis/186852274665921) opened strong and didn't let go until the end of their set. The bass was sweet. The drumming was sweet. I liked the guitars and my friend liked the singer, though he had a wedding ring. There was a Euro type song near the end of the set which had an awesome guitar groove. I couldn't tell if they were a cover band because I didn't recognize any of the songs, but I definitely dug the sound.
World Against Reason (http://www.facebook.com/pages/World-Against-Reason/120247804705595) had a lot of look-a-likes and sound-a-likes. For example, one guitarist looked exactly like the pro wrestler, Edge "Edge" took off his shirt halfway through the set, and that's where the resemblance stopped). The drummer reminded me of David Grohl from his Nirvana days. And if the "typical" metal band sounds like Cookie Monster singing, World Against Reason's singer sounds like Scooby Doo. This isn't a bad thing. The mosh pit for this band was more funny than vicious.
Alternate Reality: (http://www.facebook.com/pages/Alternate-Reality-Fan-Page/134102489961897) played on the cover band stage, but surprisingly I think they did a lot of their own material. They started out with Breakin' the Law. The guitar was sweet and I was thoroughly entertained. Their song "The King That Never Was" is probably the first piece of King Arthur metal song I've ever heard. They are very supportive of Cleveland metal.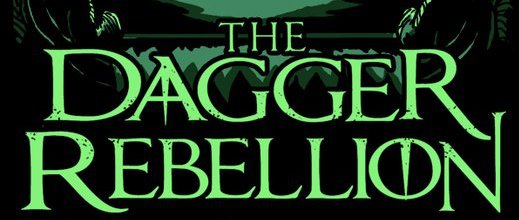 The Dagger Rebellion (http://www.facebook.com/thedaggerrebellion) is a hugely popular metal band in Cleveland. I actually jumped into the pit during their set, but that was a testament to the amount of energy they had for the set. I marked out over the 5-String bass. The drummer was pretty good. The scream/growler was effective at getting the crowd pumping, so I have to give them props for that.
Hellrazor (http://www.myspace.com/hellrazorbandcleveland) is an Ozzy cover band. When I first heard them play, my thought was "Ozzy Failborn," but as I listened to the singer and the band I gradually started to accept them. And actually, one of my least favorite Ozzy songs "Mr. Crowley" actually sounded great. So I give big time props to Hellrazor for that.
Cellbound (http://www.facebook.com/pages/CELLBOUND/246754169546) was the headliner for this show. The lead guitarist was definitely feeling flashy during this set. He even joined the crowd in the pit briefly during one of the songs. The dual singers really blended well during this set. She got really passionate during this show. Her tough Amazon Warrior exterior was supported by a soft heart. The beer bong contest was entertaining and the new material from their upcoming CD was pretty good. I look forward to hearing more from them.
All in all this was a pretty intense and entertaining show. I look forward to seeing all of these bands again! Next time, you need to be there!