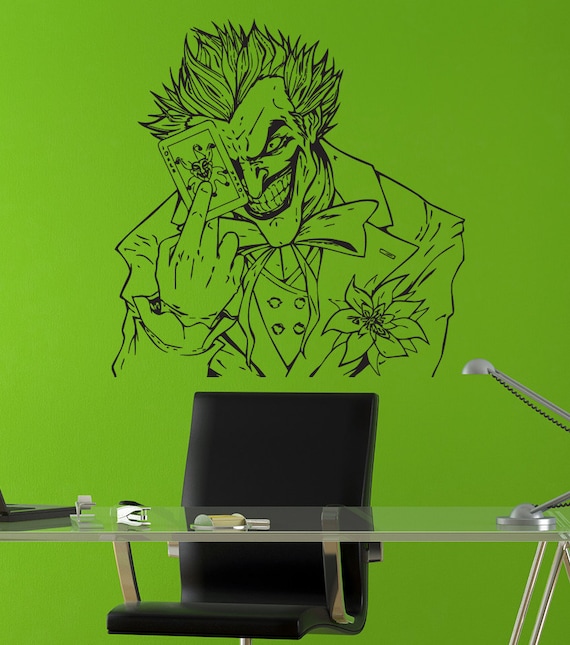 Whether it's the Joker from Batman or any other design you want, you can get a personalized image put on a decal for your office or any other wall of your house. You can decorate your home with easy to apply vinyldecals for an elegant look. You can decorate and style your walls with stickers which look like paint. The decals can bring out your creativity. You can place an order for one solid color as the complimentary to your main wall color.
You can apply your decals to any clean, smooth, flat surface. You can put them on ceilings, cell phones, computers, doors, furniture, iPads, notebooks, refrigerators, tiles, walls, washer and dryer units, windows, and more. If you are a business owner, you can get a specially made vinyl decal for your store front or other surfaces of your business or even as an added source of advertisement stuck on your car. This is so much faster, easier and more easily undone than an actual paint job.

The decals are made of self adhesive, high quality and waterproof American vinyl. This vinyl will look great for seven years. You can fully remove the decal clean without damaging the surface without marking the surface in any way.

The standard size ranges from 22" x 22" to 22" x 35". Buyers who want a different size will be catered to. Mirror images are available if the buyer specifies this upfront when placing an order. No doubt, vinyl decals are a great way to get your brand name out into the open.